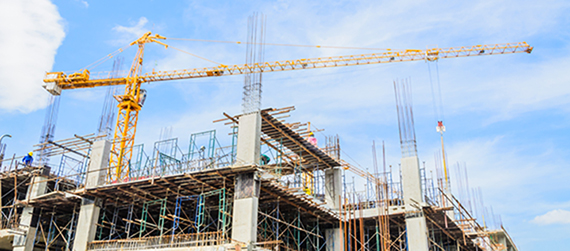 PROTRAN 97 LIMITED is a limited liability company established on January 8, 2007. The firm was born from an individual company, namely "Professional Transport Services, which was registered in September 1997. Its foundation, therefore, is based on ten (10) years experience in its respective competencies harnessed to create a new service-oriented entity.
It commenced operations immediately thereafter, and completed the construction of the Lance Fourmi Community Centre that said year. Our operation has grown over the last eight (8) years. The company's mailing addresses are 69 Eastern Main Road Arouca, Trinidad and 41 Mt. Pleasant Road, Tobago. Our administrative office is based in Arouca, Trinidad. The company is registered and is in good standing with the following government revenue collection agencies of the Republic of Trinidad and Tobago, namely The Board of Inland Revenue, The National Insurance Board and Value Added Tax. The firm also has workmen's compensation insurance, public liability insurance and equipment all risk insurance arrangements in place with Colfire Insurance Company limited.
Protran 97 limited prides itself in ensuring that the quality of its deliverables to its clients is second to none. We are on a consistent growth path which is in keeping with our expressed objectives, i.e. sustainable growth and development. In our effort to treat with the needs of our expanding customer base, we have brought under our employ experts in their respective competencies. Engineers (civil, structural, etc.) surveyors, quantity surveyors, HSE officers, managers, etc.
Our approach to construction is scientific. Based on our successes thus far, we feel confident that going forward, we can meet our established objectives as we expand to suit our growing needs.